The Great Pond

Lanikai Farms is a unique fish breeding facility that uses biological filtration and rainwater runoff channeled from adjoining nursery structures to create a healthy and financially efficient environment for raising fish. Designed by Lloyd Fischel, this commercial operation is the first of its kind on the island of Maui. This photograph shows the 3,000 gallon biological filter with the 55,000 gallon breeding pond in the background.



Lanikai Farms' Mission:
Human beings must do more than mine and exploit the a'ina (Earth) for existence. We must change from a mining mentality to hearts of abundance. We must think in terms of providing food for ourselves and others, for communities and neighborhoods to secure themselves in a world ravaged by the unintended destructive consequences of modern living. Growing food--even a few edible plants on the porch or veranda--is the most primary step towards helping humanity develop a truly sustainable culture.




Awarded Heroes of Agriculture 2010 Award by the State of Hawaii

LLoyd Fischel and Lanikai Farms received the "Heroes of Agriculture 2010" award as recognition by the State of Hawaii for excellence in educating society about sustainable and biologic farming practices (versus mechanical or chemical practices) for growing fish and vegetables.


Lanikai Farms in The News

Lanikai Farms in The News: featured in The Maui News, October 11, 2010 - "Sustainability earns honors"


Educational Facility Program and Field Trip Opportunity

Lanikai Farms is a state-of-the-art facility open to schools for field trips (grades 5-12.) Students are taught the basics of fish farming for sustainable agriculture in a small or large space. The educational facility was funded in part by the U.S. Department of Commerce, NOAA Sea Grant's Pacific Tropical Ornamental Fish Program (PTOFP), and the Economic Development Alliance of Hawaii.


Fruits and Vegetables Grown at Lanikai Farms




Learn How To Grow Your Own Fish

Aquaponics is about aquaculture.

A viable ecosystem is based on the principal of self sustainability. Though man has invented a vast array of methods and technologies, we still find that by working side by side in harmony with nature's own methods we can achieve success in sustainable living.
* Let us help you plan your food growing area, small or large. Call for    consultation.
* Adult Class - Worm and Fish Basics - 2 hours $60.
* School class site visitation - No charge.
* Four-day program living on the farm includes Orchids 101, Fertilizer,    Repotting.



Pacific Worm Institute

Lanikai Farms is studying worms, their eating habits, and their ability to convert garbage into nutrient-rich earth. Please visit us at the Pacific Worm Institute.





Aquaponic System

This is a very interesting aquaponic system(s) created by another grower--it uses the same biological system that we use at Lanikai Farms (but we do it on a much larger scale).

What is the determining--perhaps limiting--factor for this small garden? It's the fish..."the fish factor".

Rule of thumb: If the biological system makes the water healthy so fish can thrive and breed, then the same water can readily grow vegetables. This "fish factor" is the same whether the facility(s) are large like Lanikai Farms (nearly 60,000 gallons), or small like the system in these photos. No dangerous pesticides required. With enough water, no fish food is required...and this points to the miracle of life, i.e. light and water are the basis for algae, protein green mass. Algae growth in water is evolution happening right in front of us! The universe is pregnant with life.



Ecologically Friendly Fish Breeding

In a presentation at a national aquaculture conference Lloyd touted Hawaiis aquaculture industry leaders, their courage and determination to develop and promote Hawaiis commercial aquaculture. In so doing, the comments stress the philosophical spirit behind Lanikai Farms. The environmental landscape mirrors the hearts and minds of people who at this point in history are in control of virtually all land and its accompanying water resources. The reality is that corporate business values are steadily depleting the natural environment and hardening areas that were once water sources with concrete and asphalt."

Lanikai Farms is a beautiful example of how channeling natural resources can become a source of enrichment to any neighborhood and surrounding community. And, in times of trouble or scarcity, such endeavors will be an important source of sustenance.


Simple and efficient, 100% of rainwater is channeled from a 6,500 sq. ft. greenhouse roof. Rain in the Haiku region rises above 100 inches annually.




Rainwater on greenhouse roof is gravity fed into pond (right side). Clean water emptying through plumbing on left side is gravity fed from bio-filter.


Culture pens keep different varieties and sizes of fish separate.
The Cedar Solution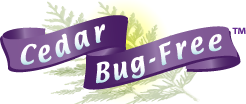 "Cedar trees live thousands of years, because insects and mold do not like cedar oil. Rodents don't like cedar oil and they quickly leave nests behind never to return. Cedar kills bed-bugs, lice, fleas and mosquitoes. Cedar is safe for people and pets, and today, our home and farm is free of chemical poisons…and you can be too!"


Safe and Natural pest control products using cedar oil are available for shipping nationwide from our new Cedar Pest Control site. Professional application is also available on Maui for residential, commercial and restaurant locations.

National Farmers Union


LLoyd Fischel is a founding member of the farmer's union in Maui County. Lloyd is dedicated to educating people about how to grow food, starting with soil. Over the past generation, the lessons of how to grow food have been lost as chemical fertilizers, pesticides and large corporate agricultural practices have become the norm. We at Lanikai Farms are dedicated to re-learning the lessons of the generations before us about growing healthy and abundant food.


When one grows more food than one can eat, sharing is inevitable. When one shares, one makes the cause for his or her own happiness. This is life's golden rule based on the law of causality.

Member of the Alliance for Sustainable Aqua (ASA)

The ASA is a collaborative group of researchers, business owners, non-profit organizations and interested members of the public working to further Recirculating Aquaculture Systems (RAS) in the United States through research, education, legislative work and advocacy. We believe that RAS, closed-looped and biosecure aquaculture operations, are the best option to meet our country's need for a clean, green, sustainable, healthy seafood source to supplement our wild fisheries.
Lanikai Farms is located adjacent to Fragrant Orchids of Maui.



Directions from Kahului:

Take the Hana Highway 36 East. A few miles past Paia, after mile marker 14, turn right onto Ulumalu Road.
Turn right at the second stop sign on Kaupakalua, (known as "Five Corners.")
At the first block turn left on Pakanu.
Follow the fork left onto Maluna Place.
First right onto Kapuai.
First left onto Koolau Road.
Turn left onto Lanikai Place.
Lanikai Farms #20.




Directions from Kula:

Head North on Kula Hwy.
At approx 6.9 miles Turn right on Makawao Ave, (second set of traffic lights from Kula)
Follow Makawao Avenue through Makawao, it will turn into Kaupakalua Rd.
At approx 3.6 Miles Turn right onto Pakanu Rd.
Follow the fork left onto Maluna Place.
First right onto Kapuai.
First left onto Koolau Road.
Turn left onto Lanikai Place.
Lanikai Farms #20.