Learn How To Grow Your Own Fish (PDF)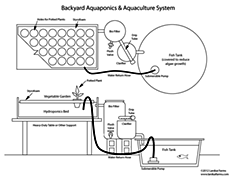 Aquaponics is about aquaculture.

A viable ecosystem is based on the principal of self sustainability. Though man has invented a vast array of methods and technologies, we still find that by working side by side in harmony with nature's own methods we can achieve success in sustainable living.
* Let us help you plan your food growing area, small or large. Call for    consultation.
* Adult Class - Worm and Fish Basics - 2 hours $60.
* School class site visitation - No charge.
* Four-day program living on the farm includes Orchids 101, Fertilizer,    Repotting.
Aquaponic System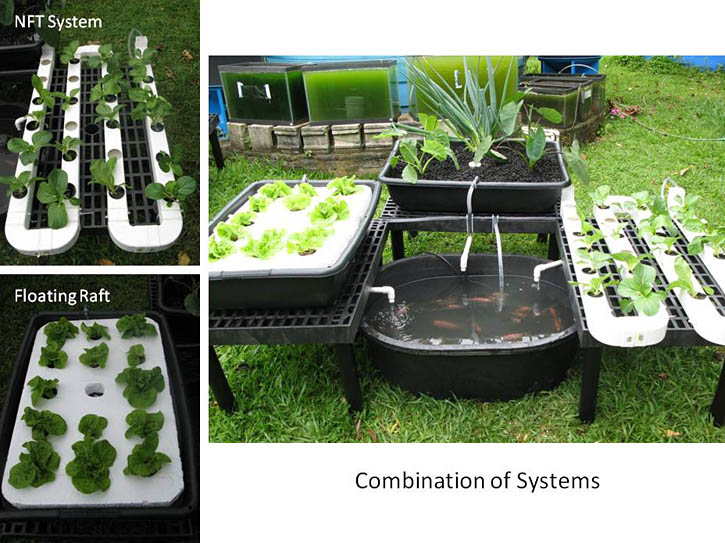 This is a very interesting aquaponic system(s) created by another grower--it uses the same biological system that we use at Lanikai Farms (but we do it on a much larger scale).

What is the determining--perhaps limiting--factor for this small garden? It's the fish..."the fish factor".

Rule of thumb: If the biological system makes the water healthy so fish can thrive and breed, then the same water can readily grow vegetables. This "fish factor" is the same whether the facility(s) are large like Lanikai Farms (nearly 60,000 gallons), or small like the system in these photos. No dangerous pesticides required. With enough water, no fish food is required...and this points to the miracle of life, i.e. light and water are the basis for algae, protein green mass. Algae growth in water is evolution happening right in front of us! The universe is pregnant with life.

Ecologically Friendly Fish Breeding
In a presentation at a national aquaculture conference Lloyd touted Hawaiis aquaculture industry leaders, their courage and determination to develop and promote Hawaiis commercial aquaculture. In so doing, the comments stress the philosophical spirit behind Lanikai Farms. The environmental landscape mirrors the hearts and minds of people who at this point in history are in control of virtually all land and its accompanying water resources. The reality is that corporate business values are steadily depleting the natural environment and hardening areas that were once water sources with concrete and asphalt."

Lanikai Farms is a beautiful example of how channeling natural resources can become a source of enrichment to any neighborhood and surrounding community. And, in times of trouble or scarcity, such endeavors will be an important source of sustenance.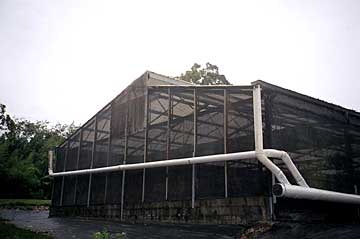 Simple and efficient, 100% of rainwater is channeled from a 6,500 sq. ft. greenhouse roof. Rain in the Haiku region rises above 100 inches annually.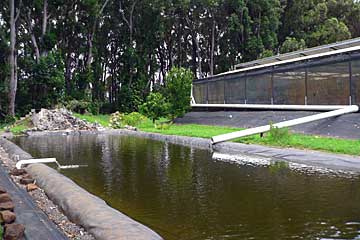 Rainwater on greenhouse roof is gravity fed into pond (right side). Clean water emptying through plumbing on left side is gravity fed from bio-filter.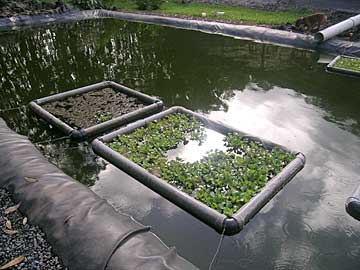 Culture pens keep different varieties and sizes of fish separate.